Professor Bernard Dan – Medical Patron
Dr Bernard Dan is a paediatric neurologist and rehabilitation physician based in Brussels, Belgium. He is professor of neuroscience at the Université libre de Bruxelles, medical director of Inkendaal Rehabilitation Hospital, and Editor-in-Chief of Developmental Medicine and Child Neurology. His clinical and research interest includes cerebral palsy, neurogenetic conditions and neurophysiology. He was the 2010 president of the EACD and chaired the scientific committee of the academy until last year. He wrote over 250 articles in top-ranking journals, textbooks on Angelman syndrome, childhood disability, and co-edited a major reference book on cerebral palsy and one on ethics in childhood neurodisability. He served as scientific curator for several art exhibitions relating to disability and authored novels and short stories
In 2009 he generously accepted our request to become the  Medical Patron for the Angelman Syndrome Association of Western Australia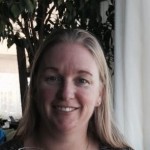 Kellie Wild

Kellie has been actively involved with the association and the Committee since its inauguration in 2007 in various Executive positions including Vice President. She is a Registered Comprehensive Nurse and has worked for the past 15 years in Mental Health at Graylands Hospital and she has completed a health based Diploma of Management.
She is the mother of teenager Katie (Angelman deletion +) Kellie's aim as a committee member is to assist in improving the lives of all WA Angelman families through the provision of a motivated, supportive, friendly, proactive and dedicated association. She  loves being able to share knowledge and advice and to chat about the good times and the challenges, with the people who understand what it is to be an "Angelmum".
Sue Meredith – Secretary
Sue has 40 years' experience working in Administrative roles  in both private enterprise and  Government agencies including the Supreme Court of WA, the CIB in WA, and in an Aboriginal Community in the NT  liaising with other Government agencies. She  held the position of  Deputy Registrar of the Katherine Local Court for 10 years and also was the Registrar of the Katherine Local Court in an acting capacity.  She has held Executive positions on School Councils, Sporting Clubs, the Caversham CWA,  and a Board position at Valued Independent People (now Rocky Bay ) .  Sue  has held the State Secretary & Treasurers positions on the committee of the Angelman Syndrome Assn of WA  since 2009.  Sue is married and has an adult daughter, and a son in his 30's who has Angelman Syndrome.
Liz Stanley
Liz trained as a Medical Secretary in 1971 and then worked for the Director of the National Heart Foundation in Melbourne, then as secretary to the Professor of Surgery of Monash University, based at Prince Henry's Hospital. Her third child Chandra, was diagnosed with Angelman Syndrome in 1983. Liz is married with three other children aged in in their early 30's and 40's. As the parent of a child with high support needs, she became interested in services for families and during the past 33 years has been on many parent support committees in both the Disability and education sectors. She was Executive Officer of the Developmental Disability Council of WA and was the first Co-ordinator of the Kalparrin Centre having been on the working party to establish Parents of Children with Disabilities Inc (Kalparrin). Since 1997 Liz has managed her family manufacturing & retail business full time and has volunteered as a Committee member Angelman Syndrome Association Australia for the past twenty years and is a past National President Throughout the past 14 years she has held positions of President, Treasurer and Secretary of the Angelman Syndrome Association of WA and frequently presents at conferences and public meetings on Angelman Syndrome and the impact on families of a child with a disability.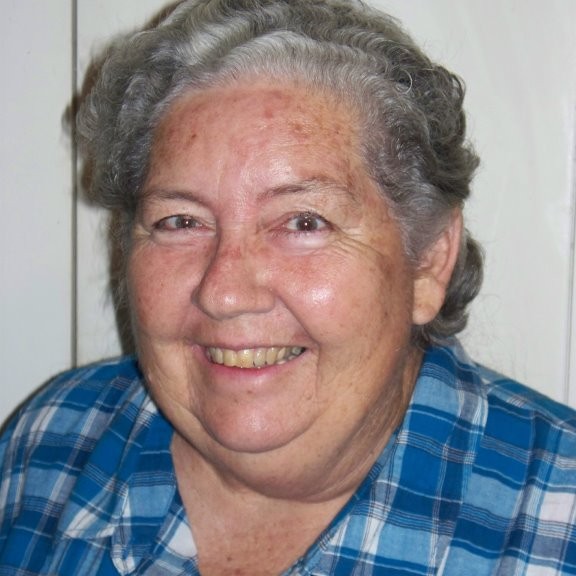 Bethlyn Jarvis
Bethlyn worked  for 45 years as a Registered Nurse and was a committee member and Treasurer of the Nurses Federation for 5 years. A committee member of the ASA of WA since 2009, and a past Vice President, Bethlyn is keen to assist families of people with Angelman Syndrome to be supported in practical ways, especially with respite and mentoring, and to benefit  from belonging to a support group. She is married with 4 children, she is also the long-term foster mother of a  son in his thirties, with Angelman Syndrome. She was has fostered numerous children short term and was 'West Australian Foster Carer of the year' in 2000. For 14 years she volunteered with Crossroads, supporting disabled people on day outings and vacations. Over 9 years ago she commenced attending inclusive social events for people with  mental illness, some with disabilities, and now runs lunches and outings for these groups This has resulted  in regular meetings with Uniting Care West, and her attendance at  the Consumers Advisory Group (CAG) at Bentley Health Campus where she is  Secretary and Treasurer and an advocate for people with mental illness. This has also led to being on a policy making committee for drug and alcohol misuse with the South Metropolitan Health Service, who meet monthly. Representing the ASA of WA she attended the inaugural Rare Diseases Symposium in Fremantle in 2011, and has attended meetings since, in order to set up valuable services for families in Western Australia. 
Fiona Dunn
Fiona is a qualified Dental Nurse and worked 15 years in Private Practice before having children. She is married to Brad and Mum to four boys, Joel, Harrison who has Angelman Syndrome, Lachlan and Campbell. They have now purchased their our own business which Fiona manages to be able to be available to attend appointments and activities for their my children and the numerous doctor's appointments that are now part of their lives. Harrison was diagnosed at 14 months old and is del+. He attends a school which is part of the Conductive Education Program. Fiona believe that Harrison's development has benefited greatly from CE. She has been part of the ASAWA committee since the association began in 2007 and has found the support and friendships she has made to be very beneficial to her family. Fiona says that having Harrison and his happy nature in their lives has made them appreciate what is important in life. 
Linda Chapman

Linda studied certificate IV Health and Fitness and later took on the role of Swimming Pool Manager in Wyndham, the northernmost town in the Kimberley region of Western Australia. After meeting her husband Dale they travelled overseas where she gained experience working as a cook in a small hotel in Portugal and she currently works part time in a café in Perth. Linda has 3 children and her second son Jake was diagnosed with Angelman Syndrome in 2005 when he was 15 months old.
Jaquie Mills (advisor)
Jaquie Mills was a founding board member of ASA of WA and parent of a young man with AS. She is a Director of Microboards Australia, focusing on establishing the Canadian Microboard model for community based support for people with disability in Australia. She Chaired the Positive Behaviours Strategy guiding committee hosted by the Disability Services Commission, and in 2013 was project manager and facilitator for the 'Is There a Better Way?' training which is now delivered state-wide educating families and organisations about using Positive Behaviour Support to respond to people with disability who can have behaviours which cause us stress or concern and defining what is restrictive practice, and how can we make better decisions about how it is used. Previously trained as a High School teacher, Jaquie also teaches in the area of Diversity in Education at Edith Cowan University and in 2013 managed a project developing a new Post Graduate Diploma in Special Needs which explores Complex Communication Needs. This Graduate Certificate of Education (Special Education) course is now established at ECU. Jaquie is passionate about individualised service provision and also currently has a role at Developmental Disability WA as an advisor to organisations and families.
Kelvin May – (advisor)

With a Masters of Business Administration (MBA) and a Bachelor of Business (B.Bus), and a 30 year background in banking, accounting and commercial management in the mining and resources sector, Kelvin is an experienced finance & commercial professional.  He is a CPA and a certificated member of the Governance Institute of Australia.  His specific areas of interest include corporate governance, financial modelling and business planning. He is the immediate past  Treasurer of the ASA of WA and he has been a member since its establishment in 2007.
He has held a number of not-for-profit Board / Executive positions. He has 2 daughters and the eldest, in her twenties, has Angelman Syndrome.
Leticia Grant (advisor)

Leticia has qualifications in Community Services, Human Resources , Public Relations and extensive experience in client service roles. She has previously operated her own small business and has worked in large corporate environments including hospitality, banking  and Human Resources/Recruitment industries. Her lived-experience as a mother to 2 daughters, with medical conditions, one of whom is in her twenties  with Angelman Syndrome,  has led Leticia to a fulfilling career change and since 2012 she has worked in the not-for profit sector supporting families who have children with disability within the Perth Children's hospital. In 2020 she commenced work as an Advocate at  Developmental Disability WA where she pursues her  passion for human rights, access and inclusion. She has held a number of not-for-profit Board / Executive positions including President of the ASA of WA  between it's foundation in 2007 to 2021.